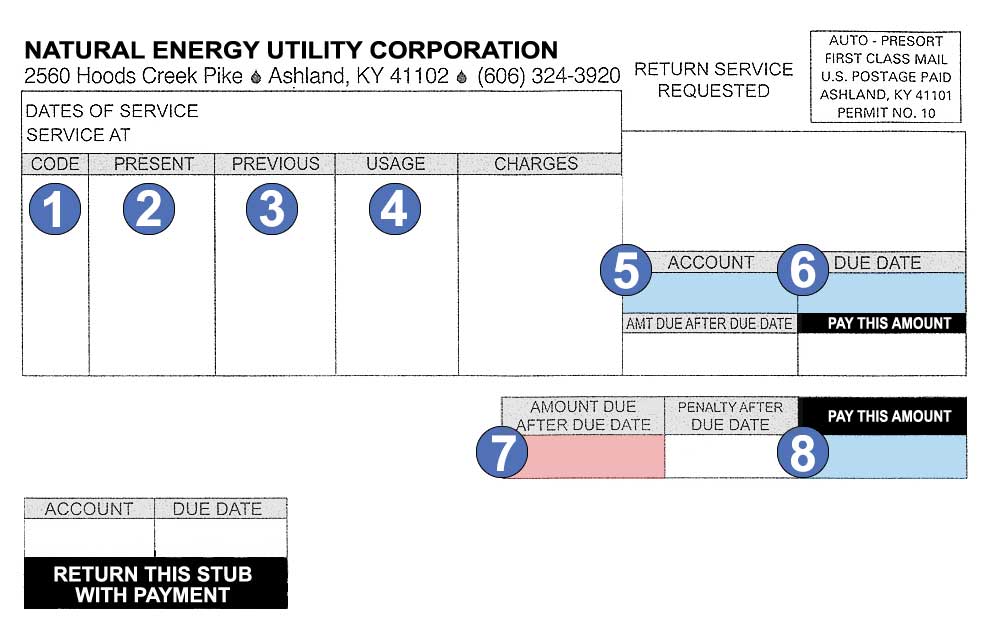 This is an example of what your monthly utility bill will look like.
1) Internal billing based on tab district.
2) This billing period reading.
3) Last billing period reading.
4) Amount consumed this billing period.
5) This is your account number (you will need your account number and the amount due if you make an online payment).
6) This is the due date.
7) If you pay after the due date, you will owe this amount.
8) This is the amount you owe if you pay before the due date.